Using Redis
Using Redis¶
Hangfire with Redis job storage implementation processes jobs much faster than with SQL Server storage. On my development machine I observed more than 4x throughput improvement with empty jobs (method that does not do anything). Hangfire.Pro.Redis leverages the BRPOPLPUSH command to fetch jobs, so the job processing latency is kept to minimum.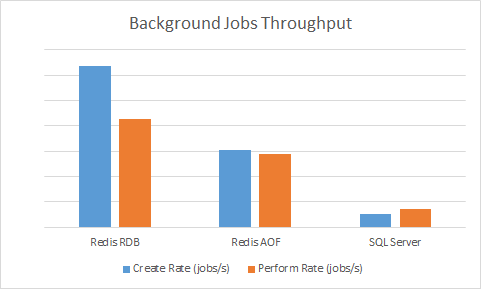 Redis ≥ 2.6.12 is required. Please, see the downloads page to obtain latest version of Redis. If you unfamiliar with this great storage, please see its documentation. Binaries for Windows are available through NuGet (32-bit, 64-bit) and Chocolatey galleries (64-bit package only).
Please use Hangfire Forum for long questions or questions with source code.